A few weeks ago Piebald had their last show. In honor of the splendor that is 'bald I want to introduce you to my four boyfriends of the week
Meet Travis, Luke, Andrew, and Aaron: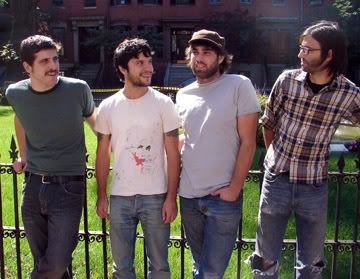 Piebald's last live song ever.


a blogger/photographer friend of the band
documented
the final shows.